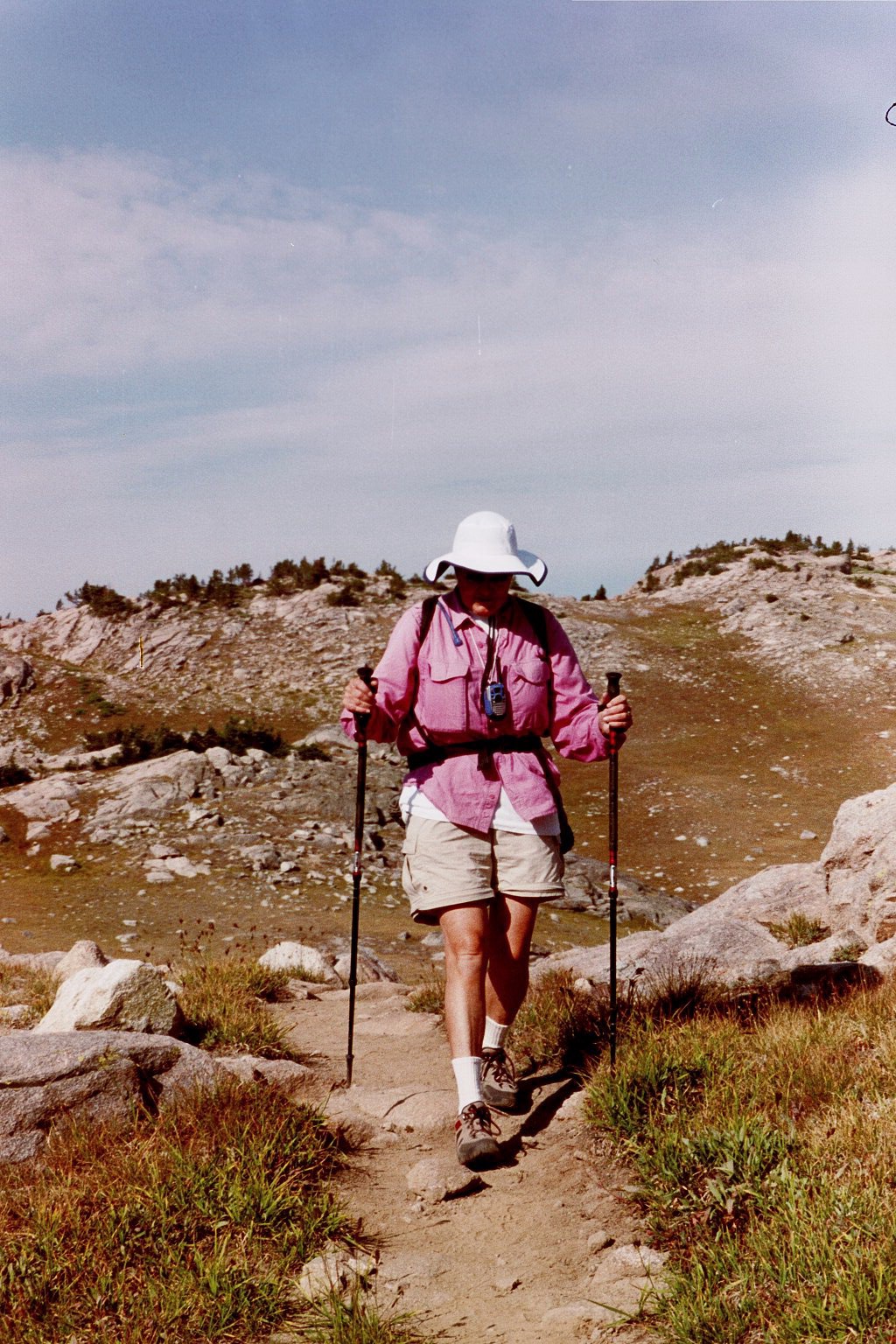 On the third day, we took a hike to Summit Lake. Peg on the trail.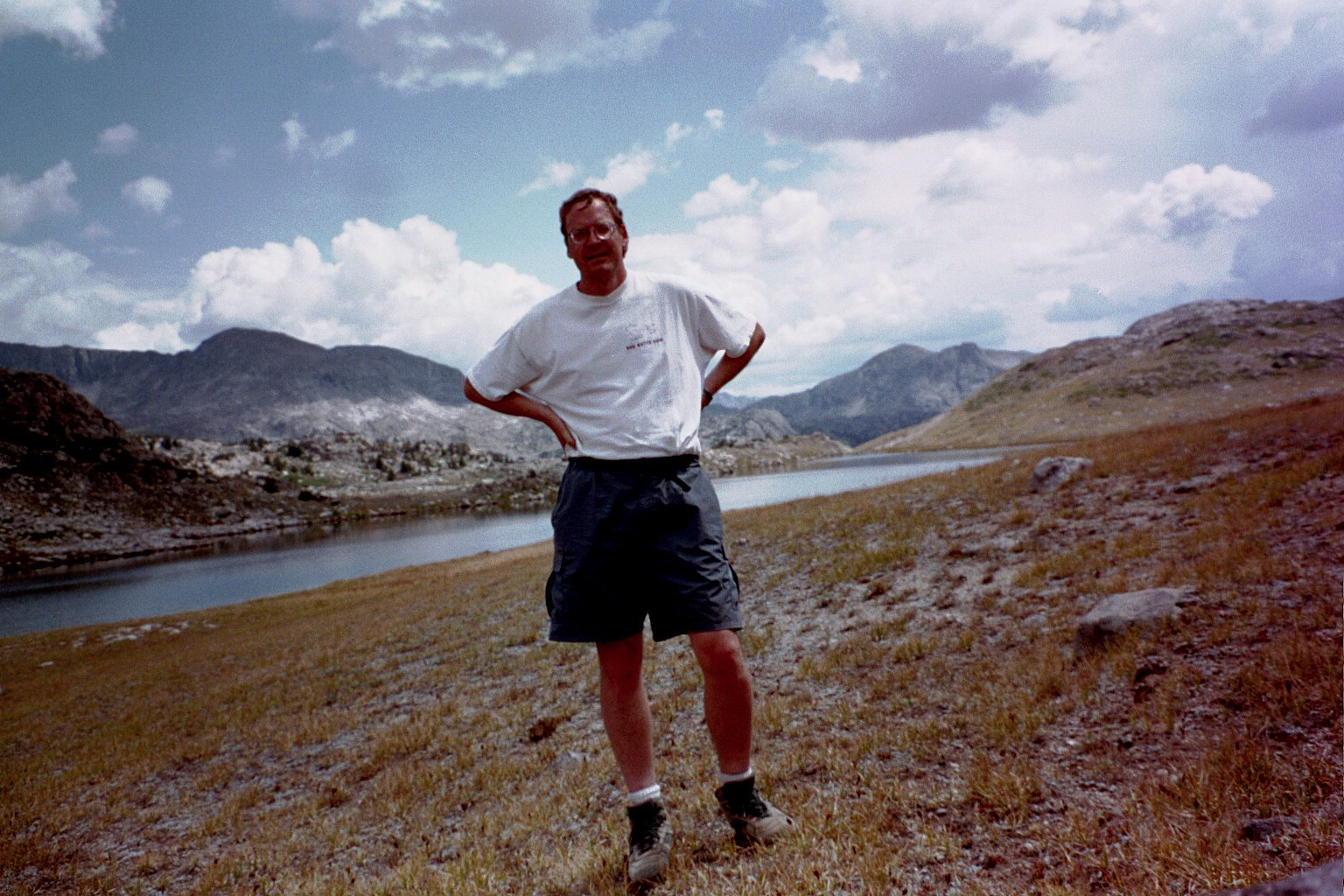 Tom also on this hike.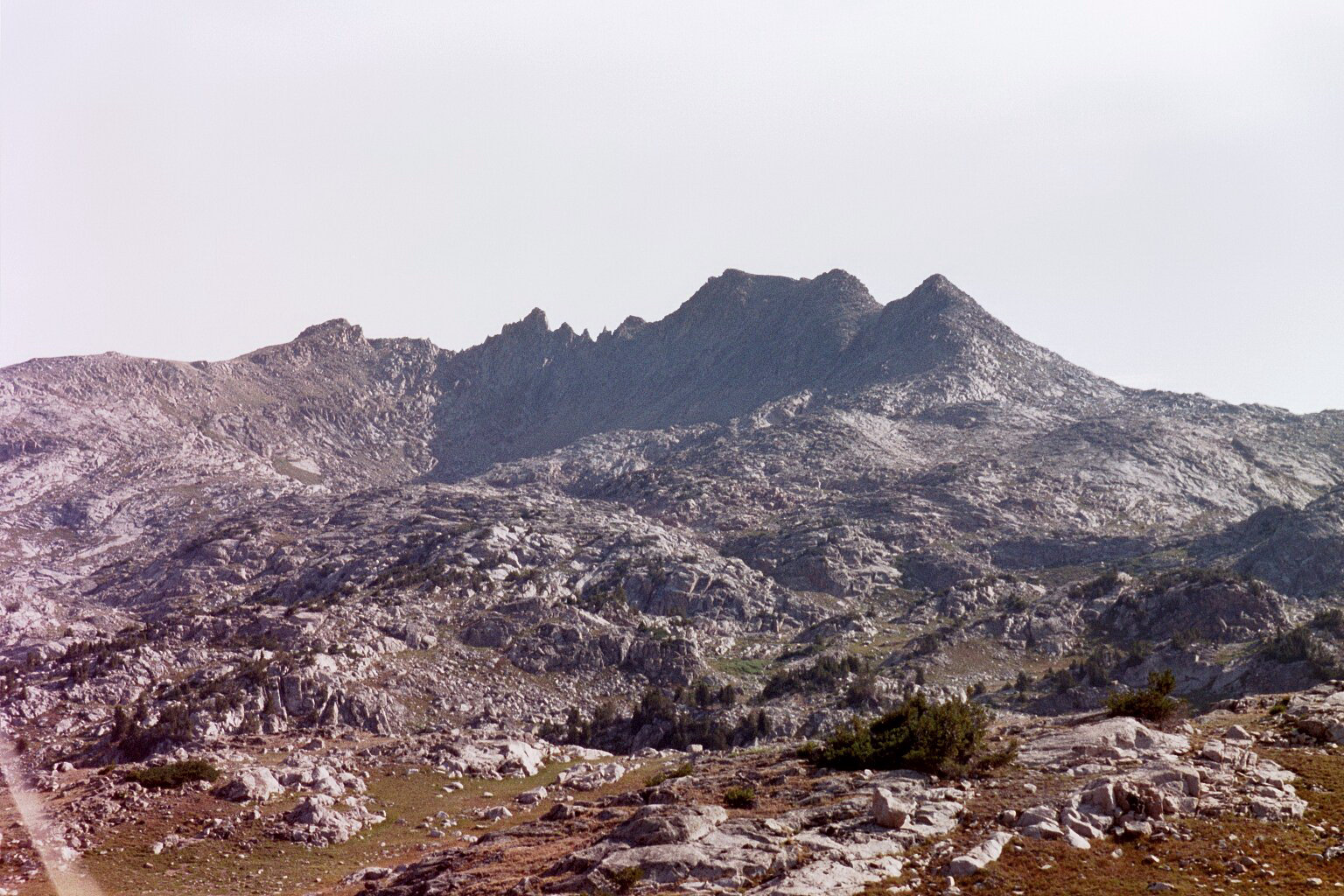 A view of Glover Peak (the one we went up the day before) from the trail to Summit Lake.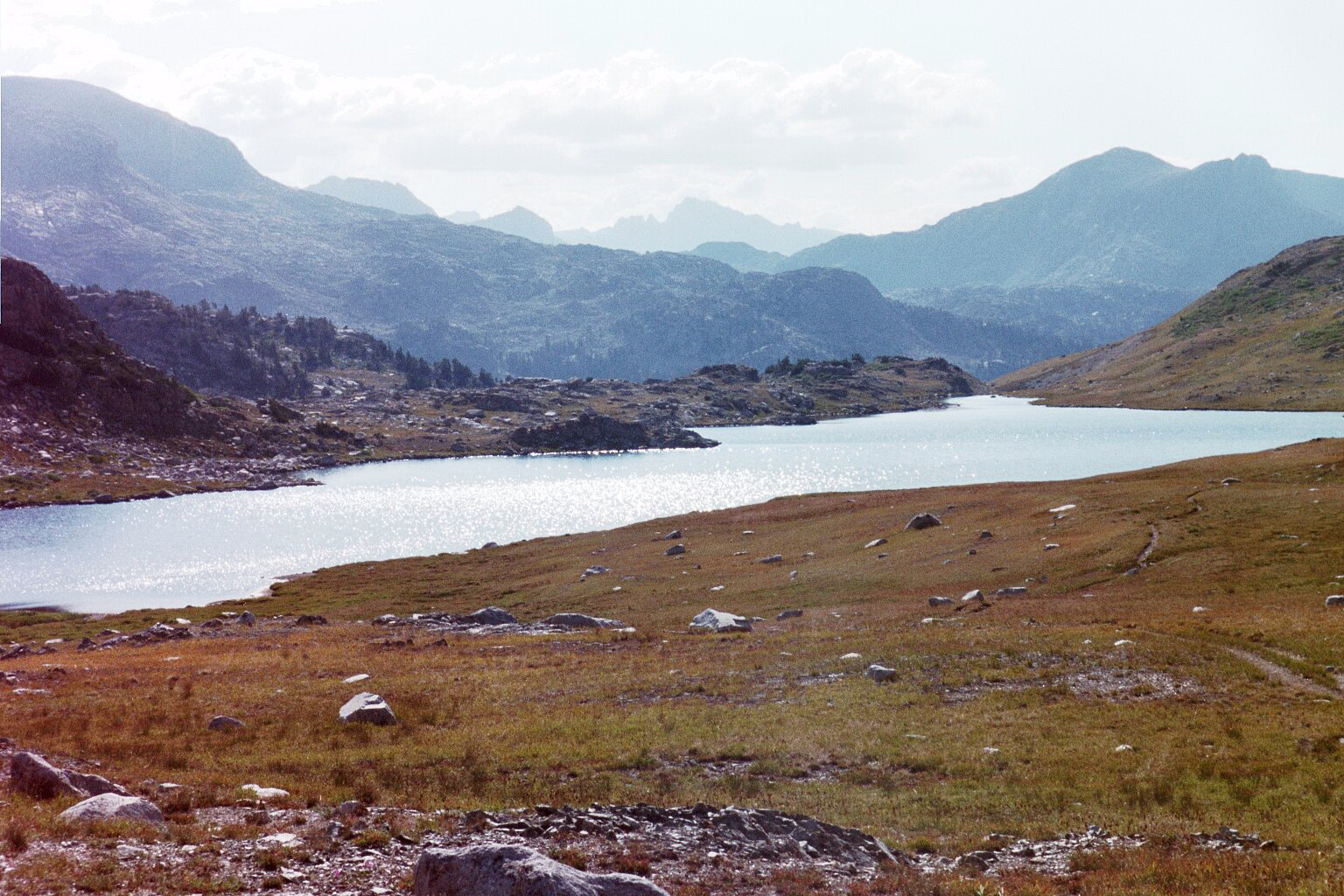 One of the No Name Lakes just before reaching Summit Lake.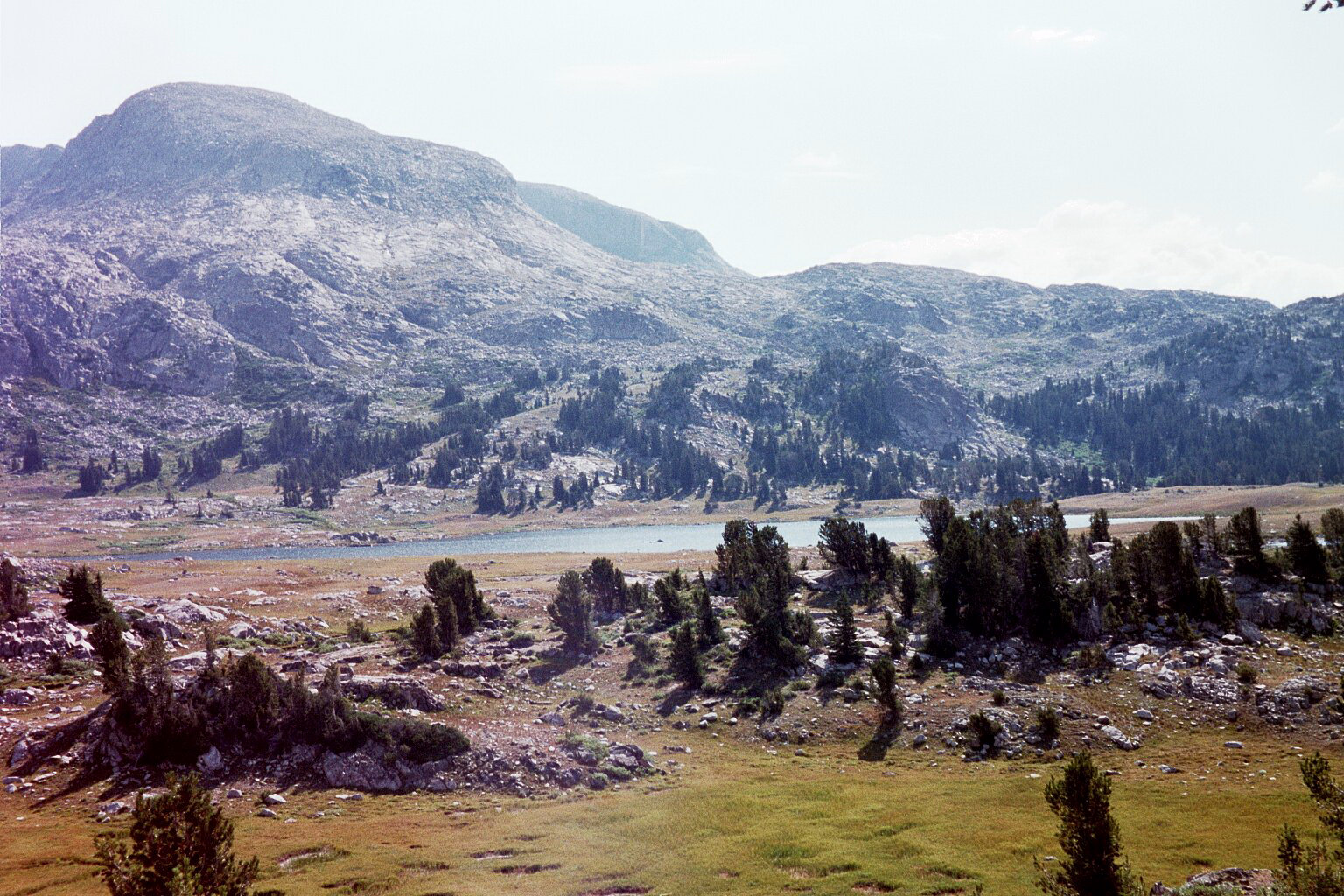 Approaching Summit Lake.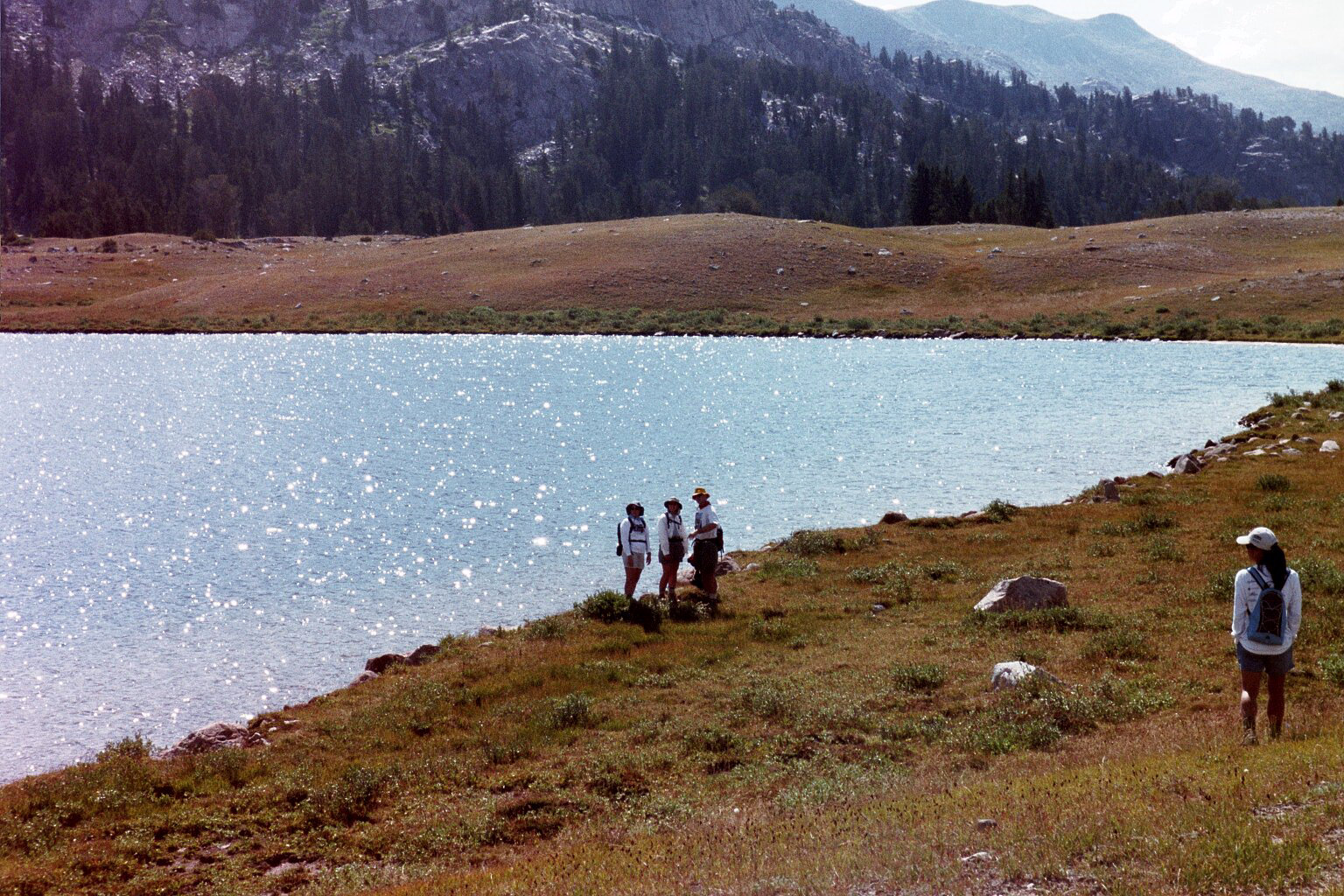 Some of our party on the shore of Summit Lake.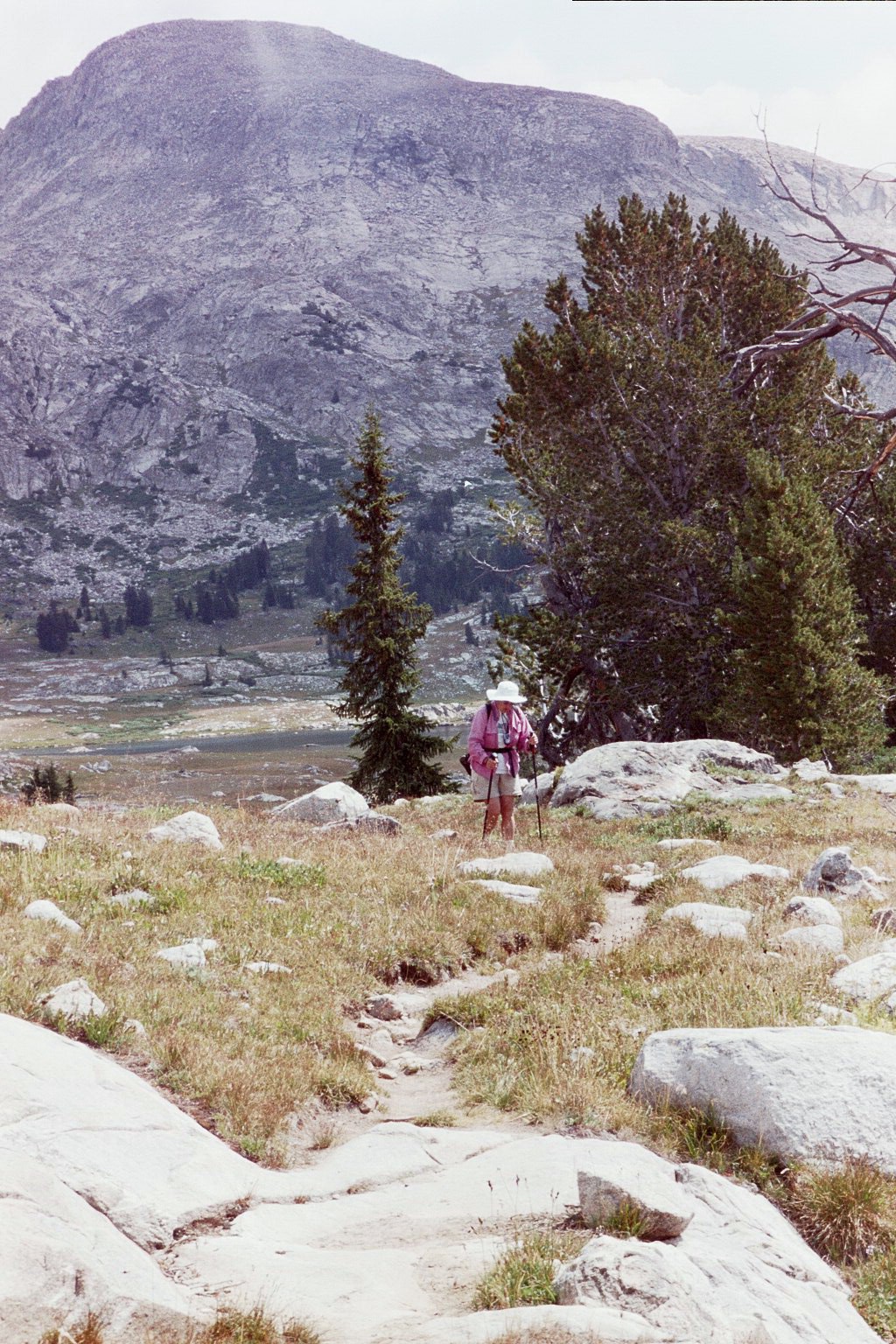 Peg on our way back from Summit Lake after a restful lunch, some book reading, and a bath (for some of us- photos not available).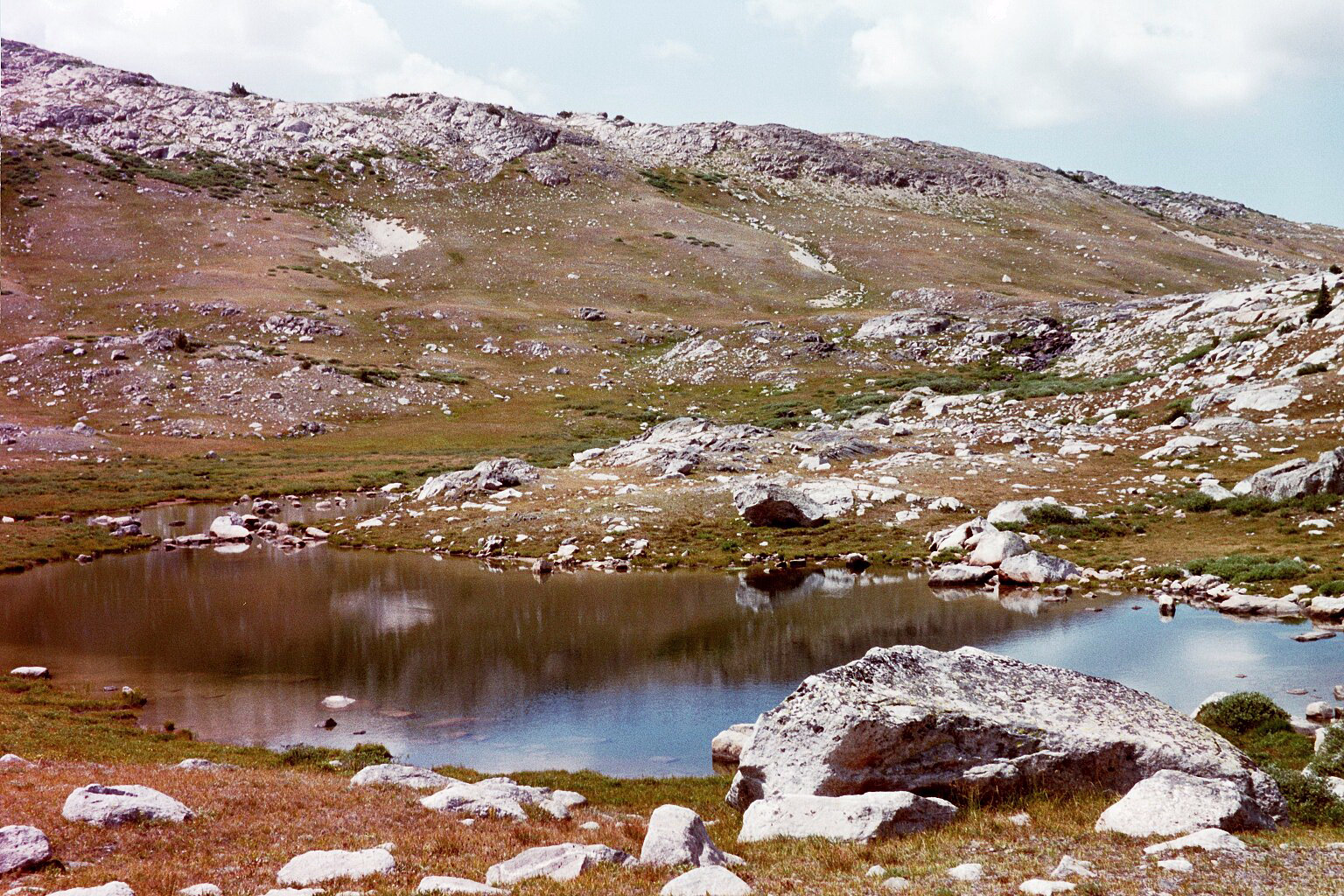 On the trail back to camp.
To continue, click here.