As we hike up Jackass pass, we encounter nice meadows where we can stop and catch our breath.
We come to two lakes, the second of which is called Arrowhead Lk (below).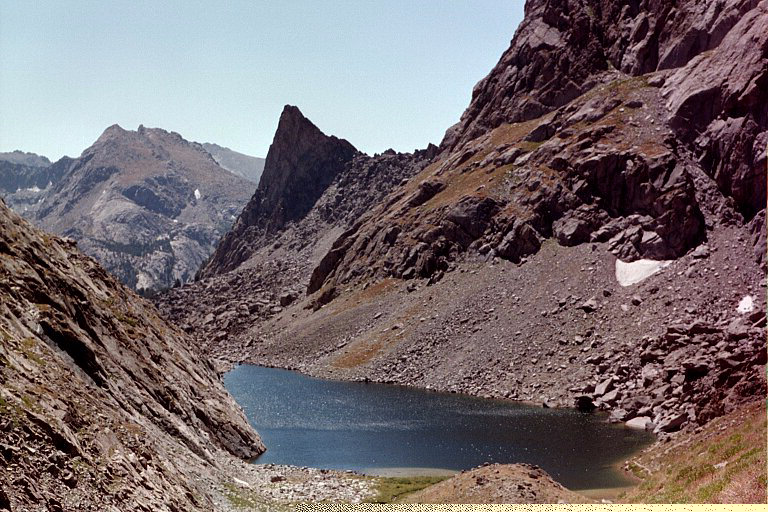 Finally, after much effort (Jackass pass is tough), we arrive at the Cirque and look down at Lonesome Lk (below).
Here, we pause and rest our feet and have some lunch and snacks (the kids liked the lemon head candy very much).
After a good long rest, we begin our hike back Jackass pass. In the distance, we see East Temple and Temple peaks and the pass between them.
That night, we have a nice sunset (below) and we rest well in our tents.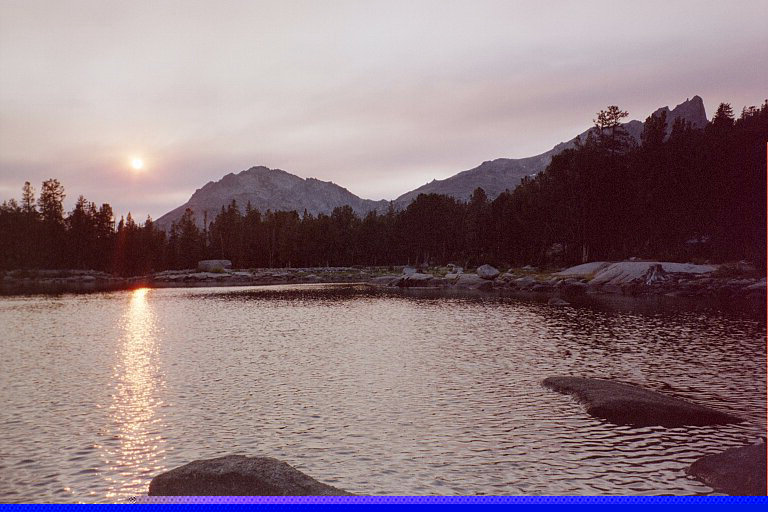 The next morning, Lee Ann and Chuck are up at the crack of dawn, packed and ready to hike out to the cars. The rest of us are still eating breakfast and brushing our teeth.
After an uneventful hike out to the Big Sandy trailhead, we see (below) that the "Chemists in the Winds" have survived yet another adventure with mother nature.
Both Peg and Joel have smiles on their faces and seem to be looking forward to next year's trip.
I hope you enjoyed this tour. I very much enjoy planning and going on these trips with my friends and colleagues. I especially like having the children along. This kind of activity enforces in me the belief that it is indeed better to give than to receive. Goodbye for this year, Jack